Cut-off Walls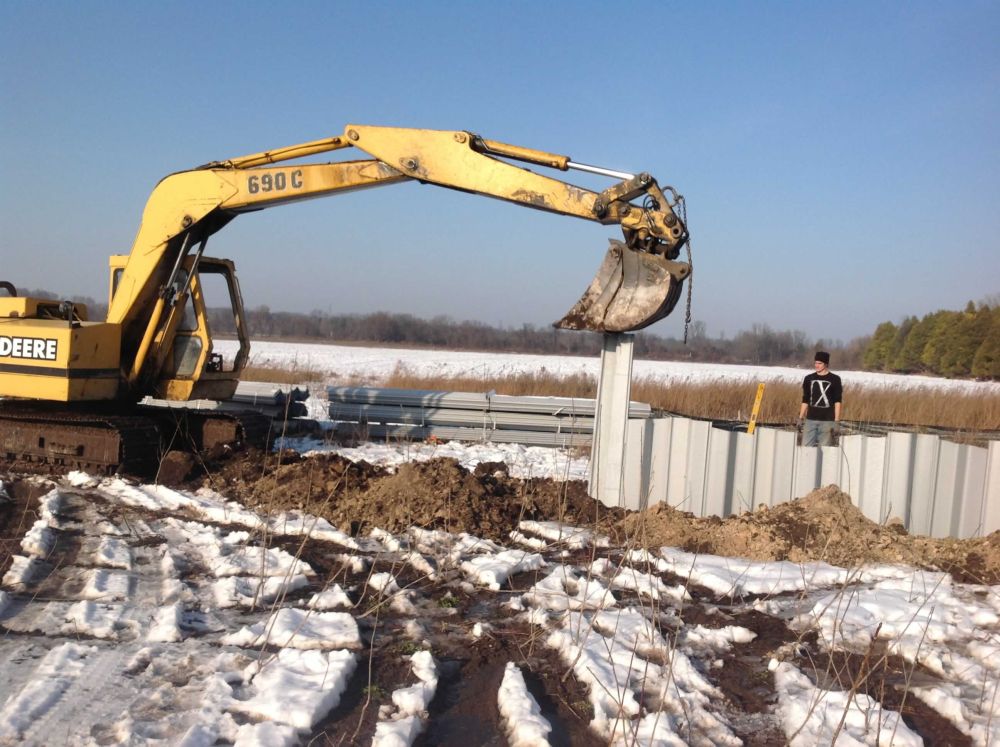 Tidewall can be used quite effectively to control the flow and seepage of subterranean fluid. Many applications, from the protection of structures, to the containment of landfill effluent, to wetlands management, can effectively utilize Tidewall vinyl sheet piling to create a barrier to underground fluid migration.
Tidewall cut-off walls can be used to prevent the undermining of structure, contain and direct water flow, and stabilize dikes and other earth structures that are subject to underground seepage.
Tidewall cut-off walls will control around 98-99 percent of typical subterranean moisture. If there is a high pressure gradient between sides of the wall, it may be necessary to seal the joints with a hydrophilic sealant.
Tidewall is much lower in cost than steel or concrete alternatives. It does not rust, corrode, or spall. It is easy to install, and is an attractive wall that will last for many years.
Tidewall is made from heavy-duty, UV stable and impact resistant PVC.