Erosion Walls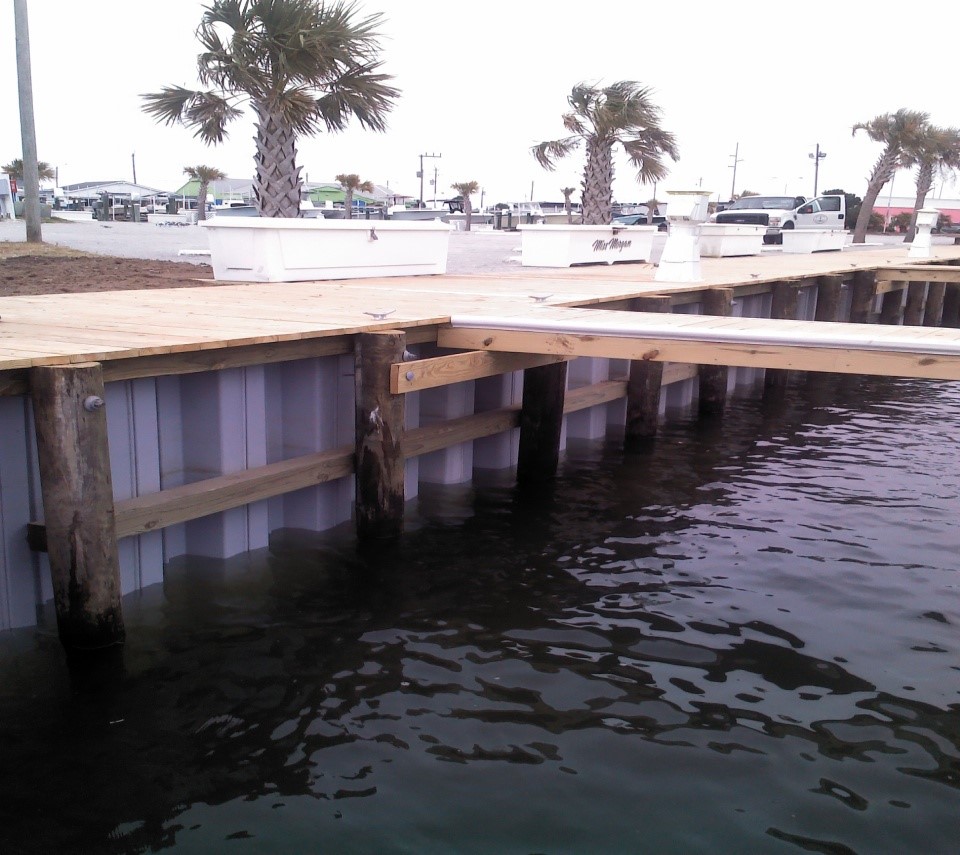 Tidewall has long been used to control erosion at the interface between land and water. Property that is located on lakes, canals, ponds, and other waterways is subject to erosion that can recede the shoreline and render it less attractive and functional to the property owner.
Tidewall provides a permanent barrier between the land and the water, and allows the property owner to prevent ongoing erosion, manage the depth of the water adjoining the wall to accommodate boats, and provide a finished, attractive look to the property.
Tidewall is much lower in cost than steel or concrete alternatives. It does not rust, corrode, or spall. It is easy to install, and is an attractive wall that will last for many years.
Tidewall is made from heavy-duty, UV stable and impact resistant PVC.